Deborah A. Castellani, CFA
Ms. Castellani is a Principal and Senior Strategist with OTB Strategic Consulting, Inc. Prior to coming to OTB, she worked her way up the ladder and into management positions including Chief Operating Officer, Sales/Marketing/Business Development Director, Senior Portfolio Manager/Analyst, and Sr. Compliance Officer. Ms. Castellani was instrumental in the creation and successful growth of a $1.8 billion investment and mutual fund company.
Ms. Castellani's understand business not only from a day to day perspective, but also as a Chartered Financial Analyst (CFA), the premier global investment designation. She also has her bachelor's degree in Finance and Economics from Chapman University. Read more in my LinkedIn profile.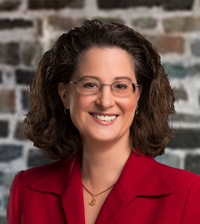 William C. Conrad, JD
William (Bill) Conrad is a Principal and Senior Fiduciary Strategist with OTB Strategic Consulting, Inc. and has extensive experience in P&L management, operations, financial leadership and strategic planning. He has developed corporate strategies and carried out the execution that has guided companies through rapid-growth from local to national recognition.
He has successfully increased assets to $1.8 Billion in one Company and $2.2 Billion in the other Company. His line budget responsibilities have been in excess of $75 Million. He has over 40 years of experience as a Regulator and Senior Line Manager accountable for all aspects of directing and guiding a corporate entity. He holds a JD and BS Degree in Economics/Business. Read more in my LinkedIn profile.
Click here to learn more about the our History and Why OTB?